How to make payments on the Jobble platform
Once a job is completed, the next step is making payments.
We ask that you initiate payments within 3 to 5 business days after the last scheduled shift on a job post. Some businesses choose to pay out their shifts daily. Take a look at our Best Practice One Sheeter for some guidelines on platform usage.
Having a standard timeline helps to set expectations with your Jobbler community. Many businesses have great success with selecting a scheduled day each week to make payments.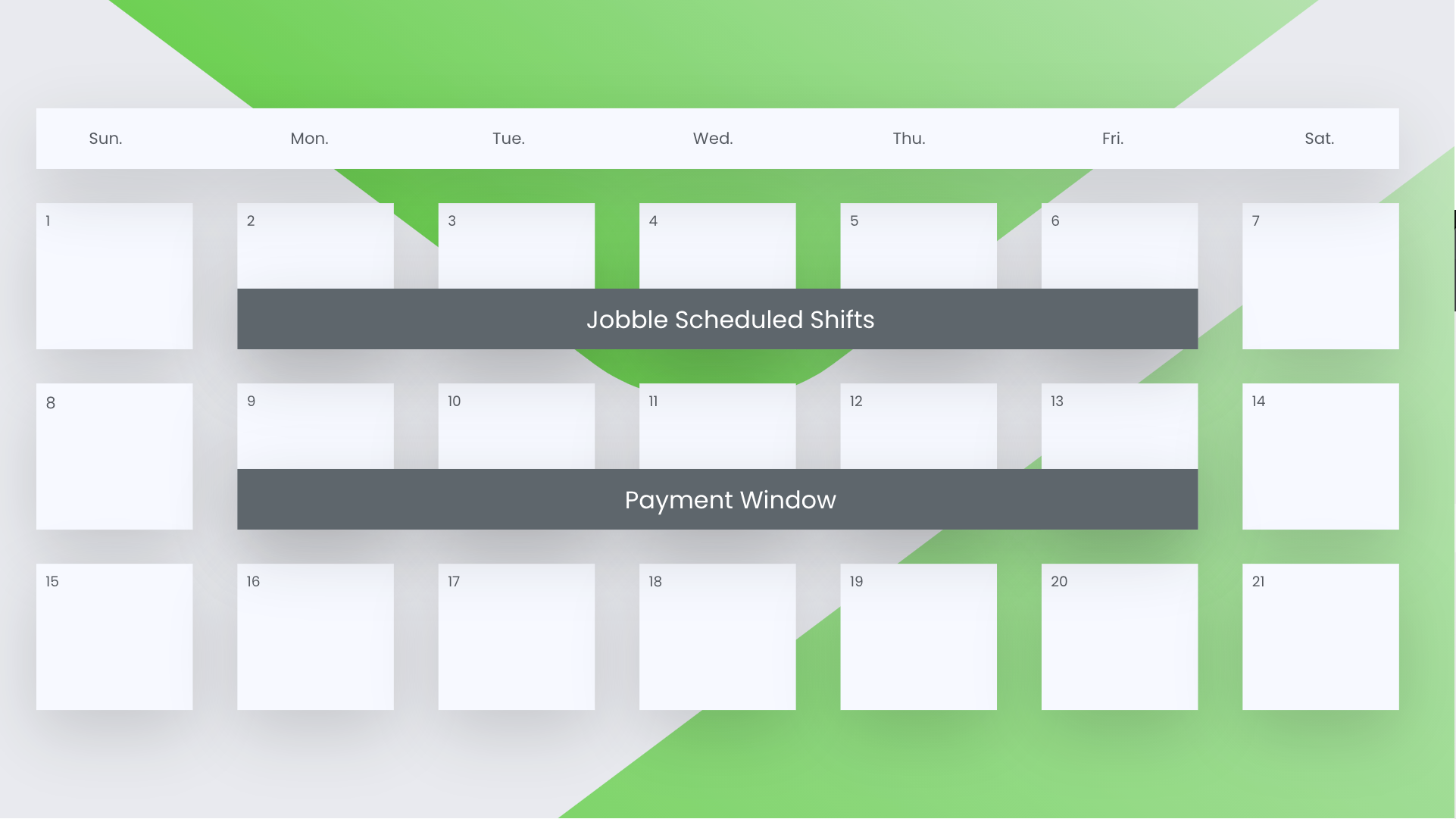 Now that your Job is complete it will be listed as payment pending. You are able to navigate to the payment screen by selecting "Make Payment" from the drop down menu on the main Job Board or from the left menu when within a job as well.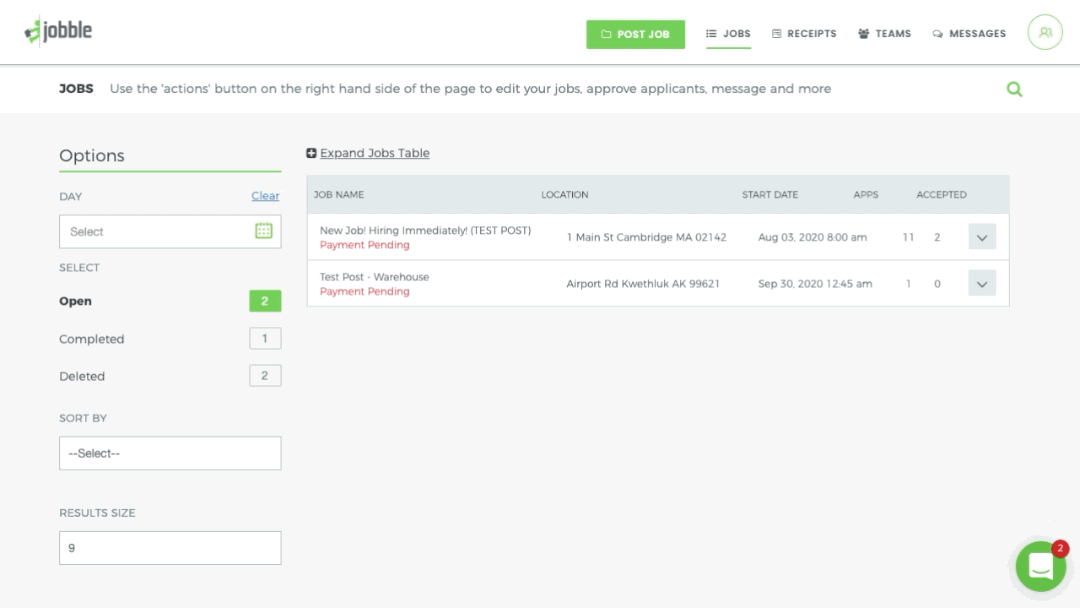 The roster will load for the first shift date reflecting the QTY of hours that the job was posted for. Only hours worked need to be paid. You are able to pay out one shift day at a time.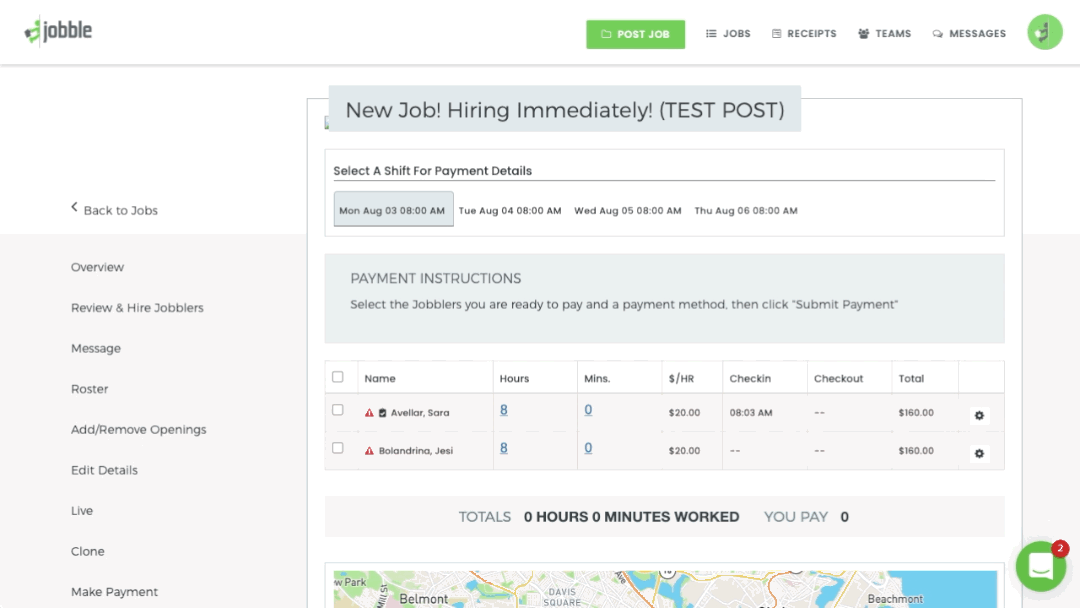 Next to a Jobblers name you are able to edit hours to reflect time worked.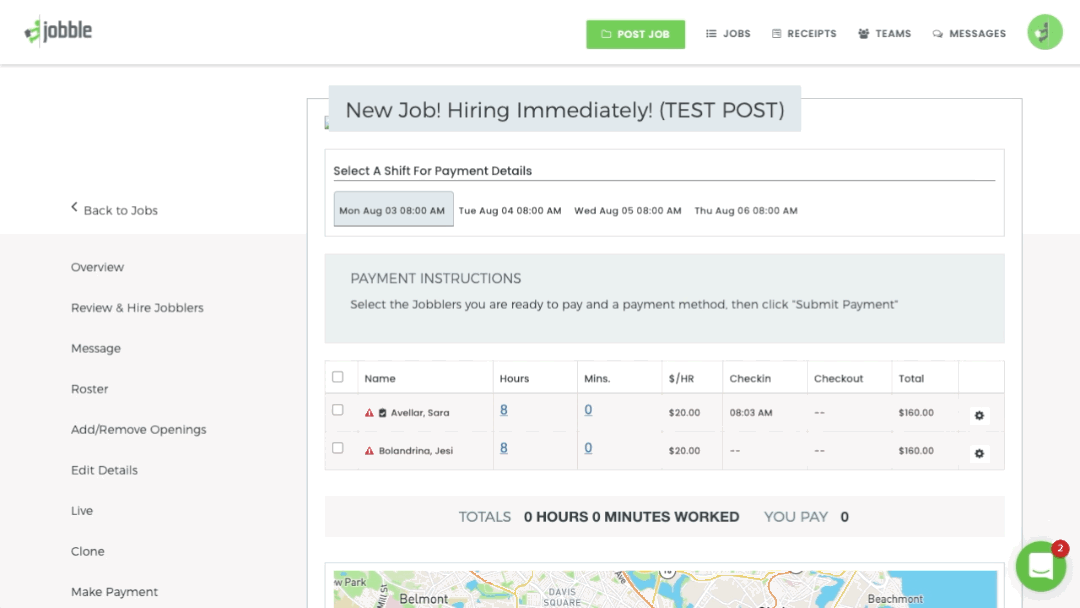 To view a Jobblers check-in and out location, click on their check-in and out time to have it show on the map. The job location is represented by the black icon.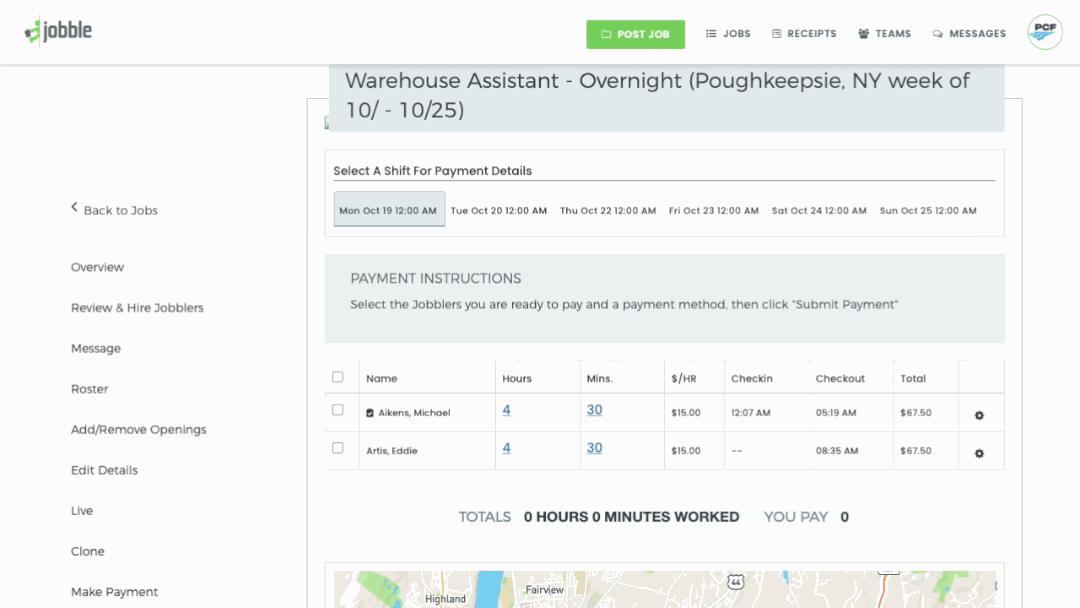 You can mark a Jobbler as a no-show by selecting the gear icon and clicking "Mark As No Show."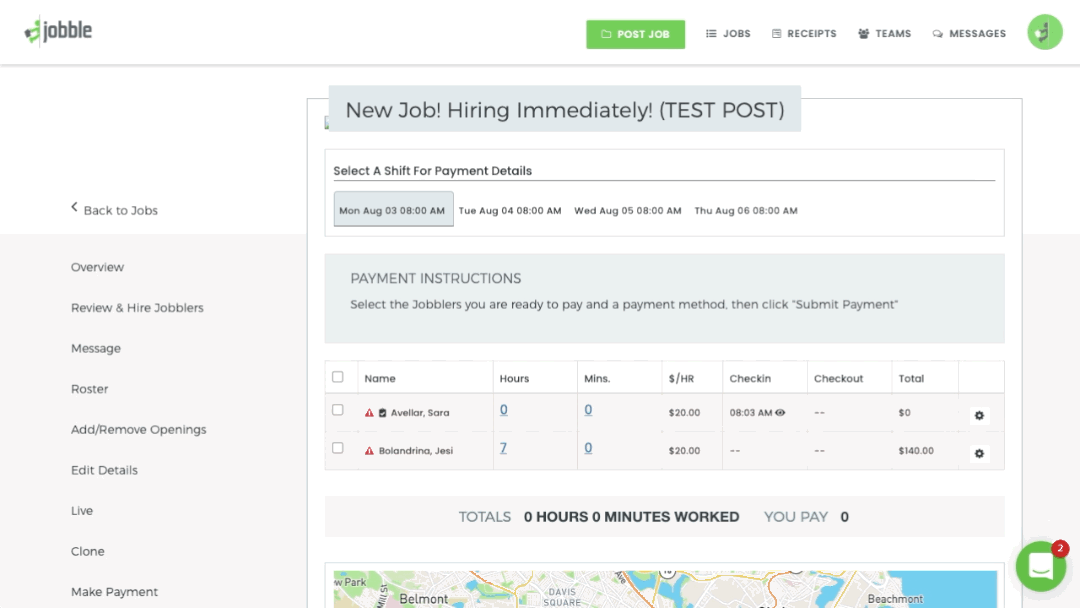 To initiate payment:
Modify the hours for all Jobblers that worked

Check the box next to those you want to pay

Select the payment method you want to use

Select submit payment.
If you have more days to pay out, select an additional day from the top and go through the steps again.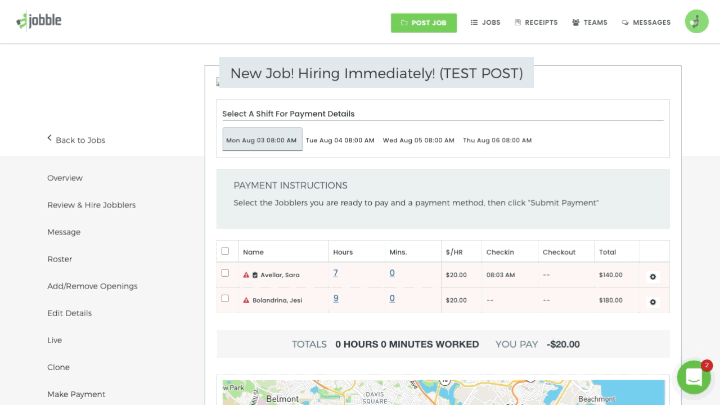 A payment method can be added in your account settings. This can either be banking information or a credit card.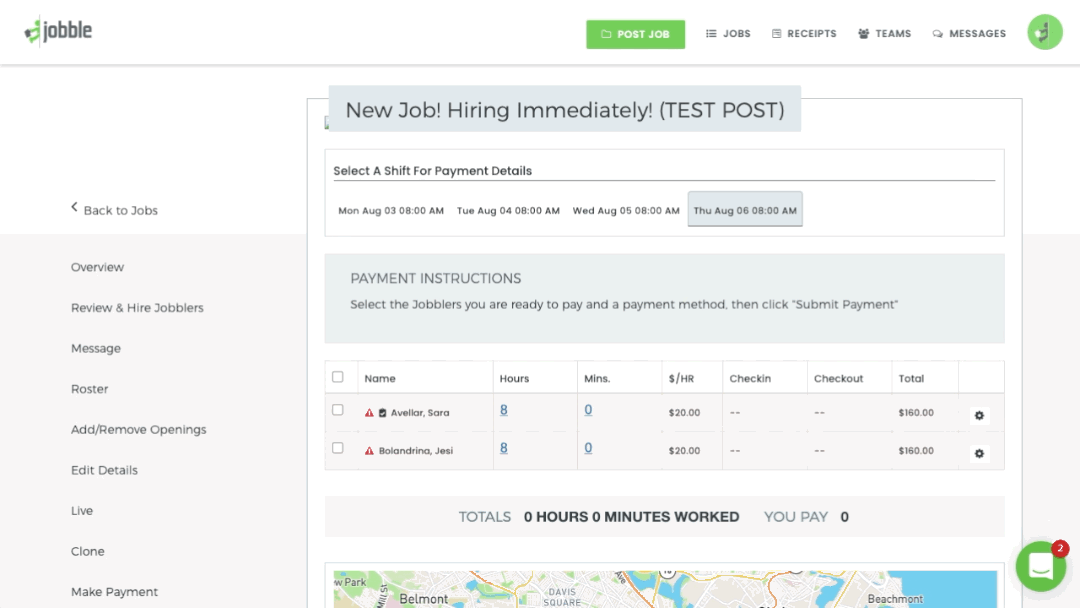 Payments are initiated once you select " Submit Payment." They are initiated directly to the Jobbler via direct deposit.
Making a payment is the last step in the process of posting a job on Jobble.
Thank you so much for reading. If you have any questions please reach out to our Customer Success Team.