Check In and Check Out are two of the most important steps you can take as a Jobbler.
This information is used to calculate payments. Checking in and out it required to stay hired to a job.
Make sure you have your location settings enabled on your phone. You can often finds this in your phone's Location Settings. It is required to have location services on when you are check in or out using the Jobble app.
How do I Check In and Check Out?
Checking In
The ability to Check In will appear on the app 15 minutes before your shift. You'll get a push notification to remind you to do it. In the new version of the Jobble app, the check in and out window will stay active during the scheduled hours of a shift you are hired to.
If you still have the old version of the Jobble app, you can also open your Jobble app, navigate to the "Job Status" screen and click the job you need to Check In for. When you click the job, you should see a "Check-In" button at the bottom of your screen.
Checking Out
When you've completed your shift, make sure you go back into the Jobble app to Check Out. Check out while you are still the jobsite. Do not check out for breaks.
How to Check In and Out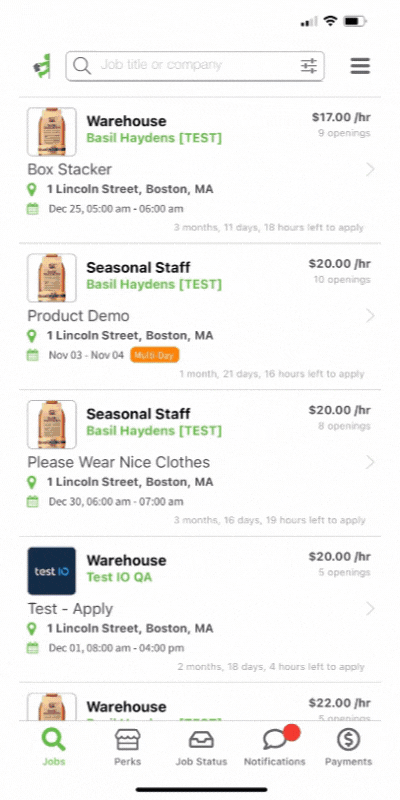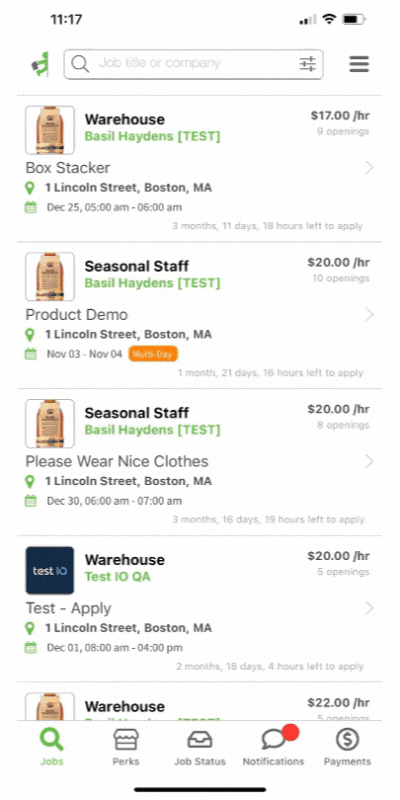 Old Version Jobble App ↑
New Version Jobble App ↓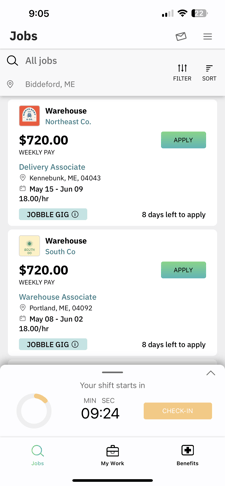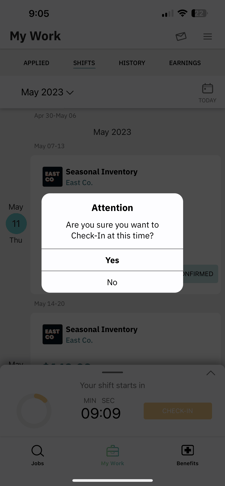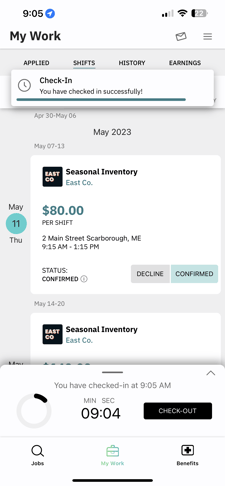 Why is Check In and Check Out important?
You are required to use the Jobble app to check in and check out of every shift you are hired to work. Each time you check in and out, you submit your time and also location. This is important because this information is referenced when the hiring manager reviews timesheets for payment. Failure to check in and out of your shifts on the job location will result in removal from your job.
It's STRONGLY recommended that you always sign-in and out personally with your hiring manager in addition to Checking In and Checking Out on the Jobble app. We recommend checking to see if the manager has a physical timesheet for you to sign in and out on as well.