Understanding how long it takes to get paid
Here is what the typical payment process looks like.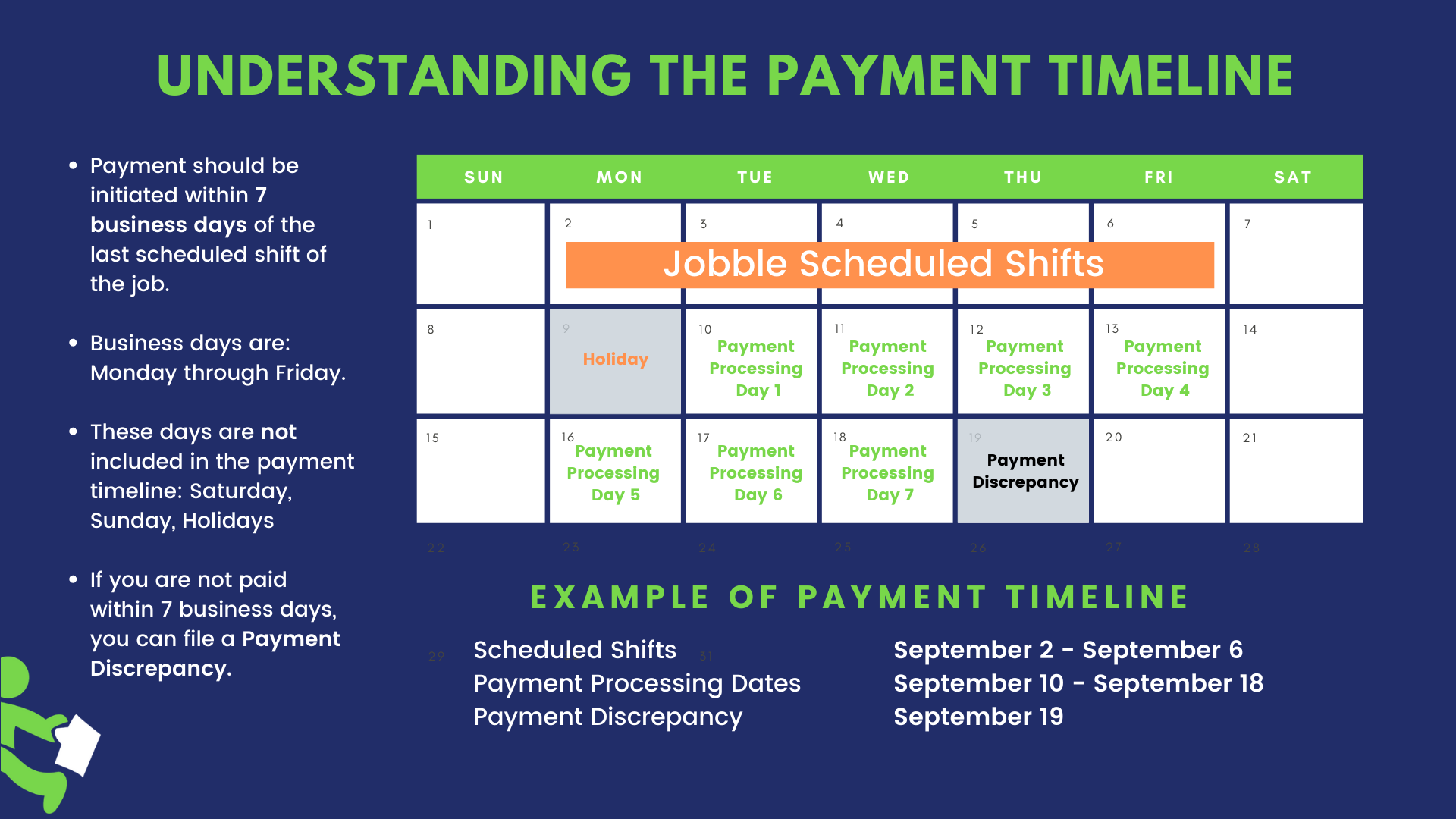 When will I see a payment?
Our business partners are expected to initiate payment for jobs within 7 business days (weekdays) of the last scheduled shift of the job. Typically they pay out each week for the week before. Some pay daily.
Whenever a payment is initiated to your account, you will receive an email notifying you of payment.
When will the funds be available in my account?
You'll receive an email notification when your payment has been initiated, but there may be a 2-5 business day processing time before the payment is received by your bank account or debit card.
What do I do if I didn't receive a payment or the right amount?
If you have not received a full payment (or received no payment) and 7 business days have passed from the last day of the job, you can reach out to out team by emailing community@jobble.com.