Understanding how long it takes to get paid
Here is what the typical payment process looks like.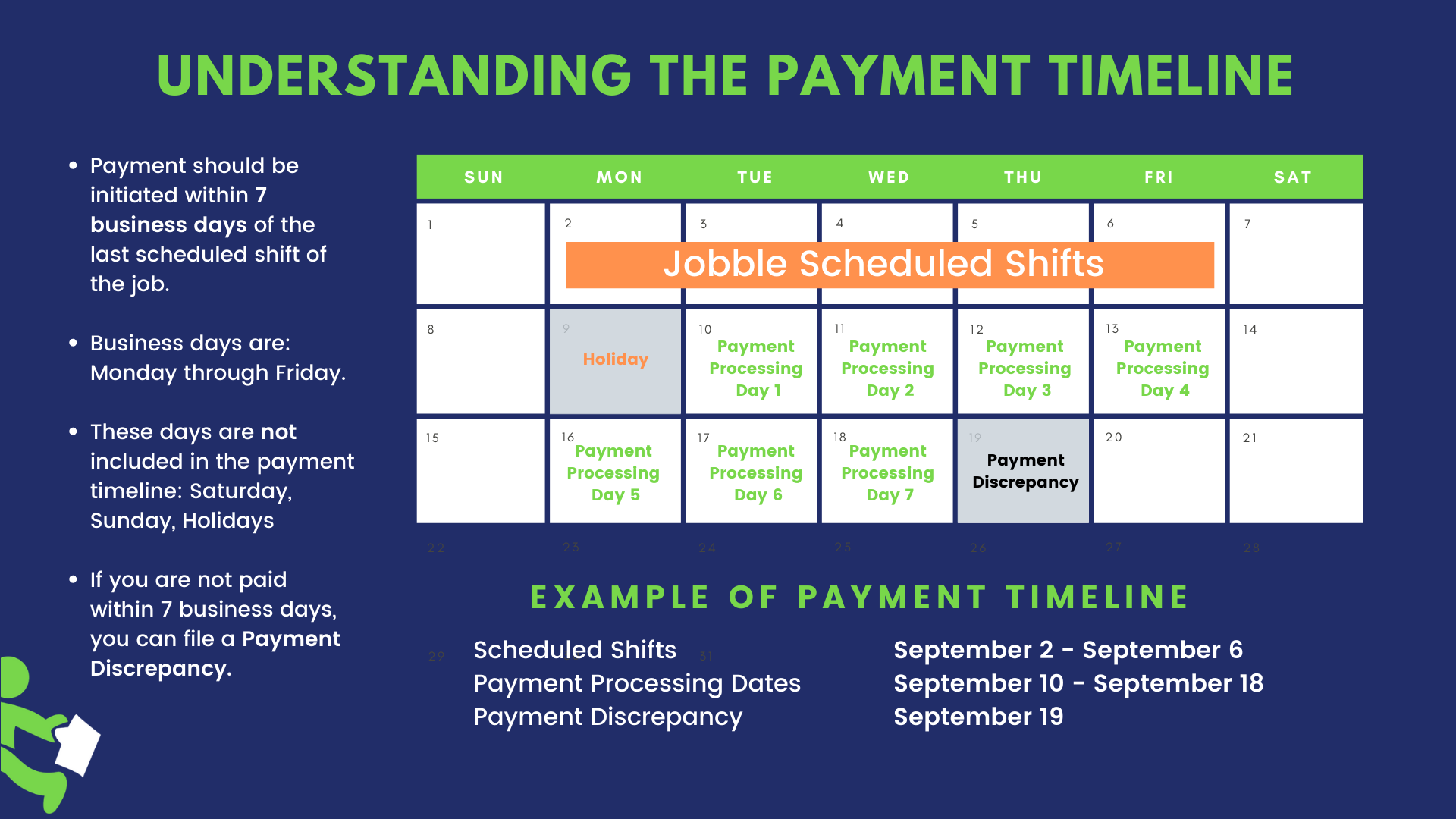 When will I see a payment?
Our business partners are expected to initiate payment for jobs within 7 business days (weekdays) of the last scheduled shift of the job.
Whenever a payment is initiated to your account, you will receive an email titled: "Payment Update: Cha-ching, A Payment Has Been Submitted To Your Account!" That email will have details for the shifts you completed as well as the amount you were paid for.
When will the funds be available in my account?
You'll receive an email notification when your payment has been initiated, but there may be a 2-5 business day processing time before the payment is received by your bank account or debit card. In the Payments screen, you can refer to the "Estimated Deposit Date" to see when the funds should be available in your bank account or on your debit/prepaid card.
This is an estimated date and may be impacted by weekends and holidays.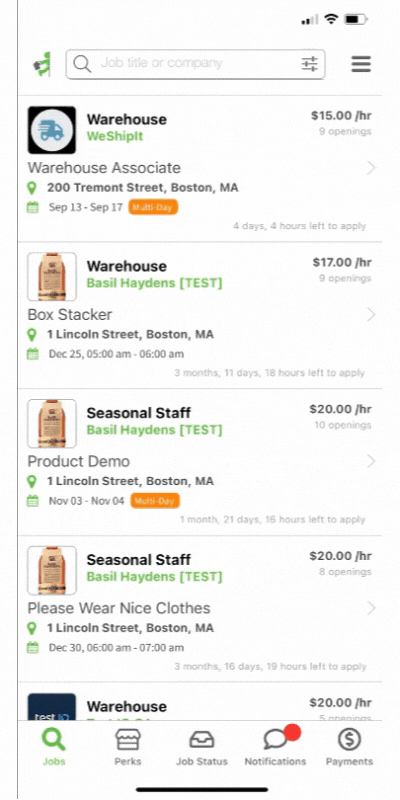 What do I do if I didn't receive a payment or the right amount?
If you have not received a full payment (or received no payment) and 7 business days have passed from the last day of the job, you can submit a discrepancy report by emailing community@jobble.com.