You can add or change your payment information at any time but only one form of payment can be attached to your account at a time. Payments are processed in the Jobble app and directly deposited into your account.
It is the your responsibility as a Jobbler to always ensure that a valid bank account is attached to your Jobbler profile for payments.
Accepted Ways to Receive Direct Deposit
indi® for Jobblers card
indi for Jobblers is an FDIC-insured flexible banking solution supported by a partnership between Jobble, indi and Mastercard®, supported by PNC Bank.¹ Jobblers who apply for and are approved for the indi for Jobblers card receive instant payments from Jobble jobs.
Once approved, link your card to your Jobble account: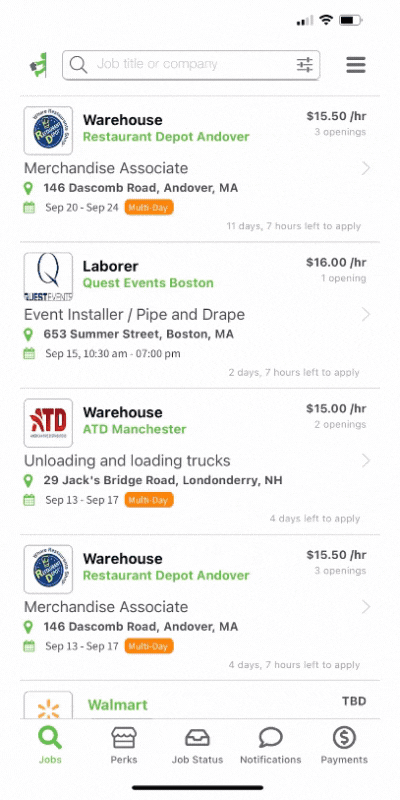 Debit Card or Bank Account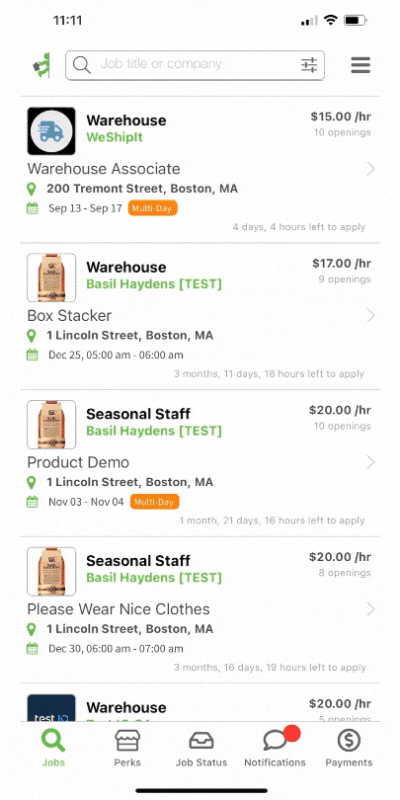 Debit Card. We recommend linking your non-prepaid U.S. Visa or Mastercard debit card to your Jobble account to receive your direct deposits. This form of payment is the most recommended by the Jobble payment team.
To link your debit card, you have to enter the Card Holder Name, Card Number, Expiration Date, Security Code, Street Address, City, State and Zip Code associated with the card.
Bank Account. To get paid using your bank account you need to enter your bank details (routing and bank account numbers) in order to receive payments. You will be asked to provide the Account Holder Name, Bank Name, Account # and Routing #.
Prepaid Debit Card and Paycard
If you don't want to use your debit card/bank account, you can use a prepaid debit card. You will need to provide:
Account Holder Name: Your full name

Bank Name: The name of the bank that issued the card

Account Number: Number associated to the prepaid card

Routing Number: Number associated to the prepaid card
-
Troubleshooting Payment Information Errors
If you are experiencing trouble submitting your payment information, we recommend re-entering the information to ensure there were no typos.
If this does not fix the error, read about other common errors here:
¹ indi is a prepaid account. The indi prepaid debit card is issued by PNC Bank, National Association. Your funds will be held at PNC Bank, National Association and are eligible for FDIC insurance, subject to FDIC insurance coverage limits.