How to download and sign in to your Jobble account
Downloading the Jobble App
In order to start working, you need to have an Apple (IOS) or Android mobile device, in working order with cellular service enabled. Next, head over to the App Store or Google Play Store to download the Jobble App.
iOS - App Store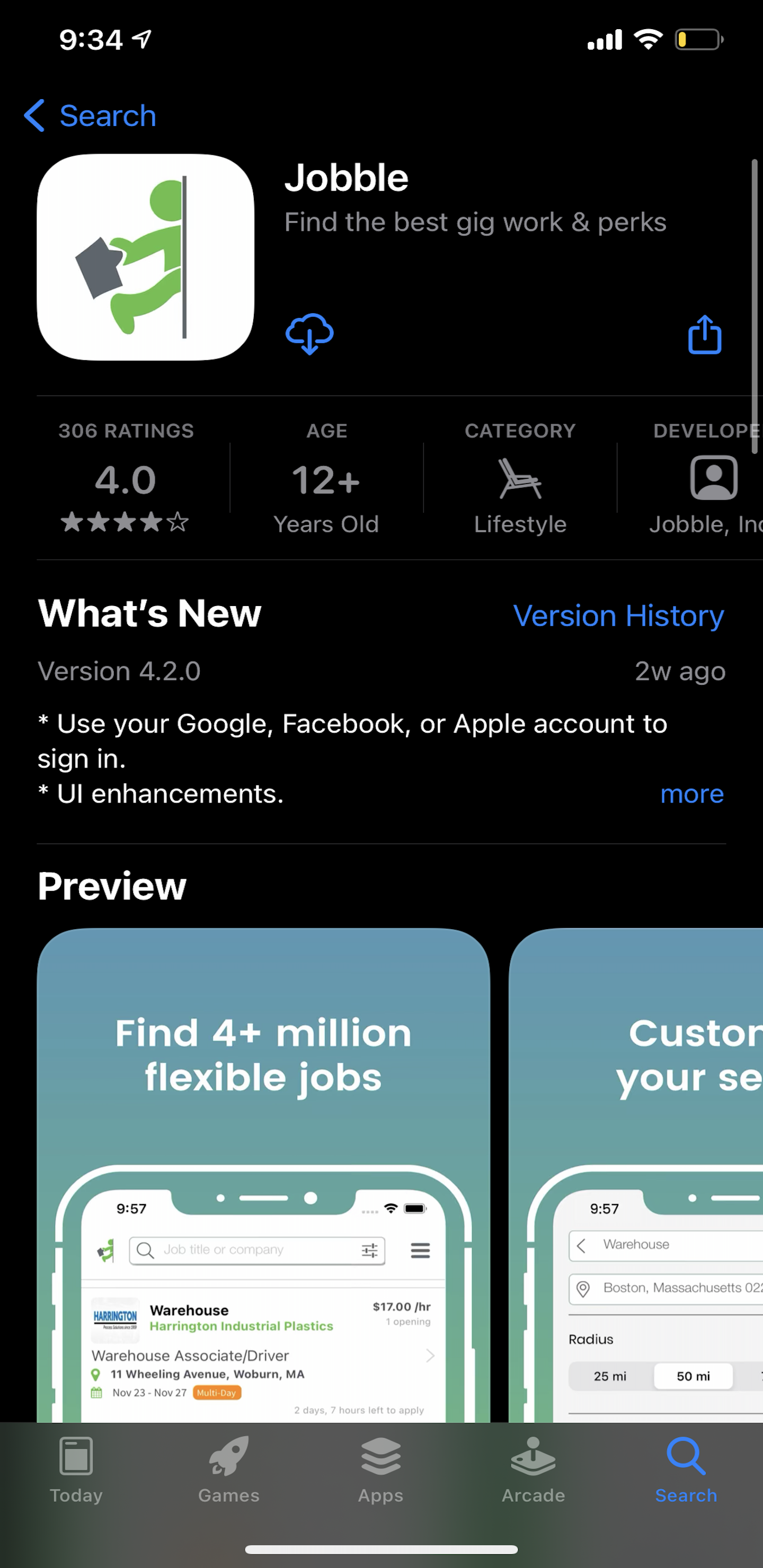 Android - Google Play Store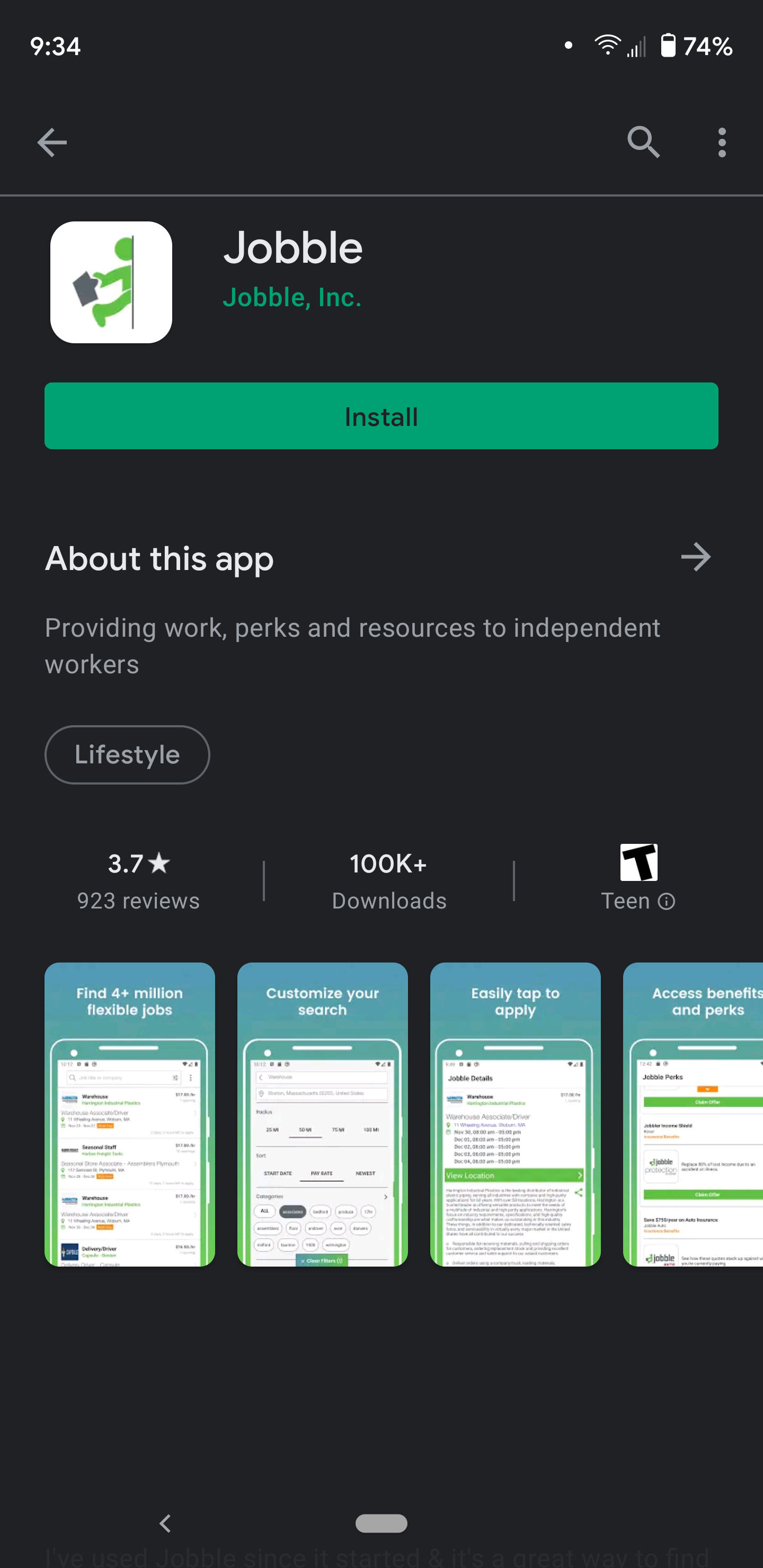 Sharing Your Location
Once you download the app, you will be prompted to let Jobble access your location. This is important so you can receive jobs in your area, but also to ensure you can check in and check out of your job (and be paid!)
iPhone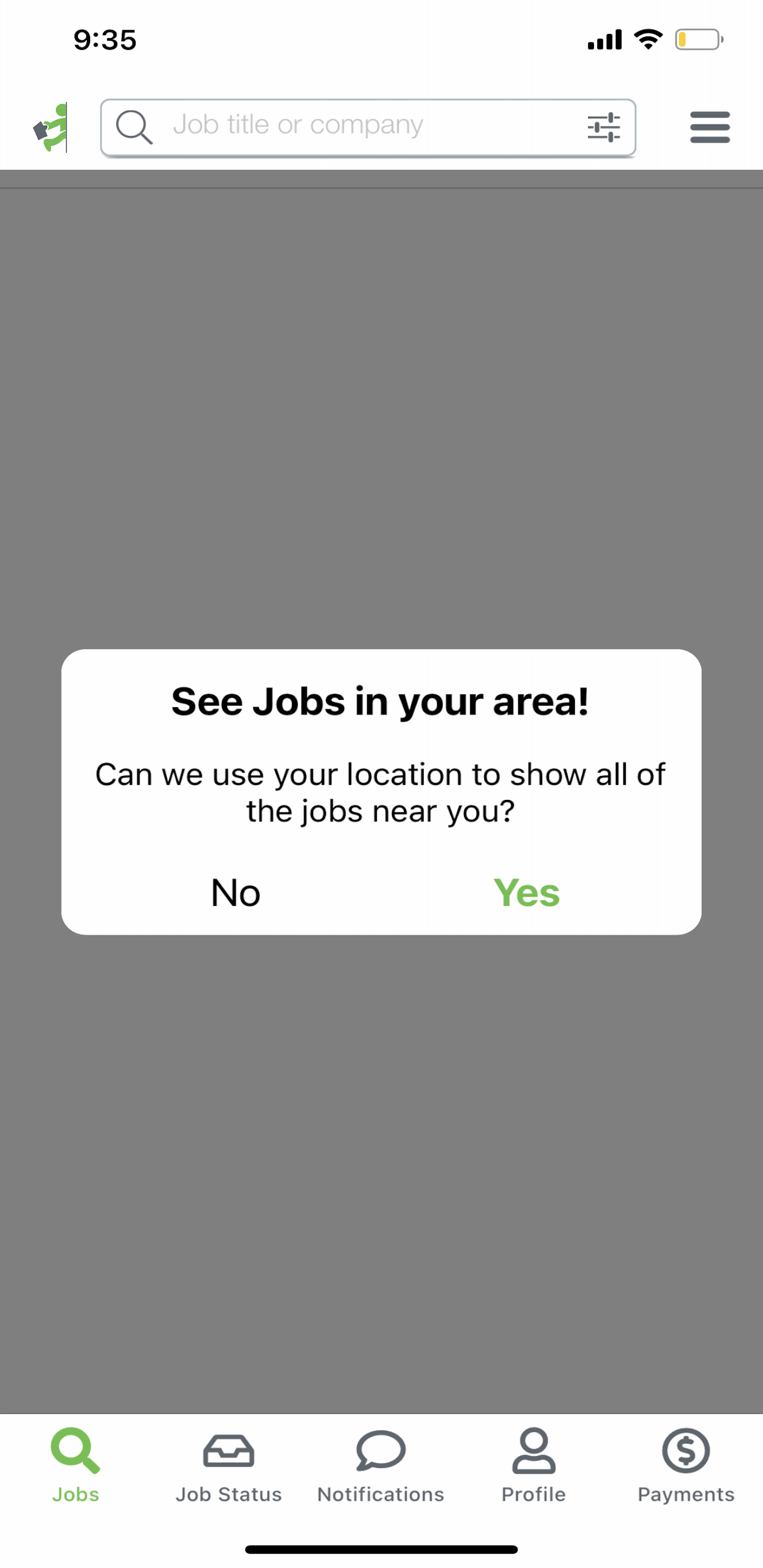 Android Device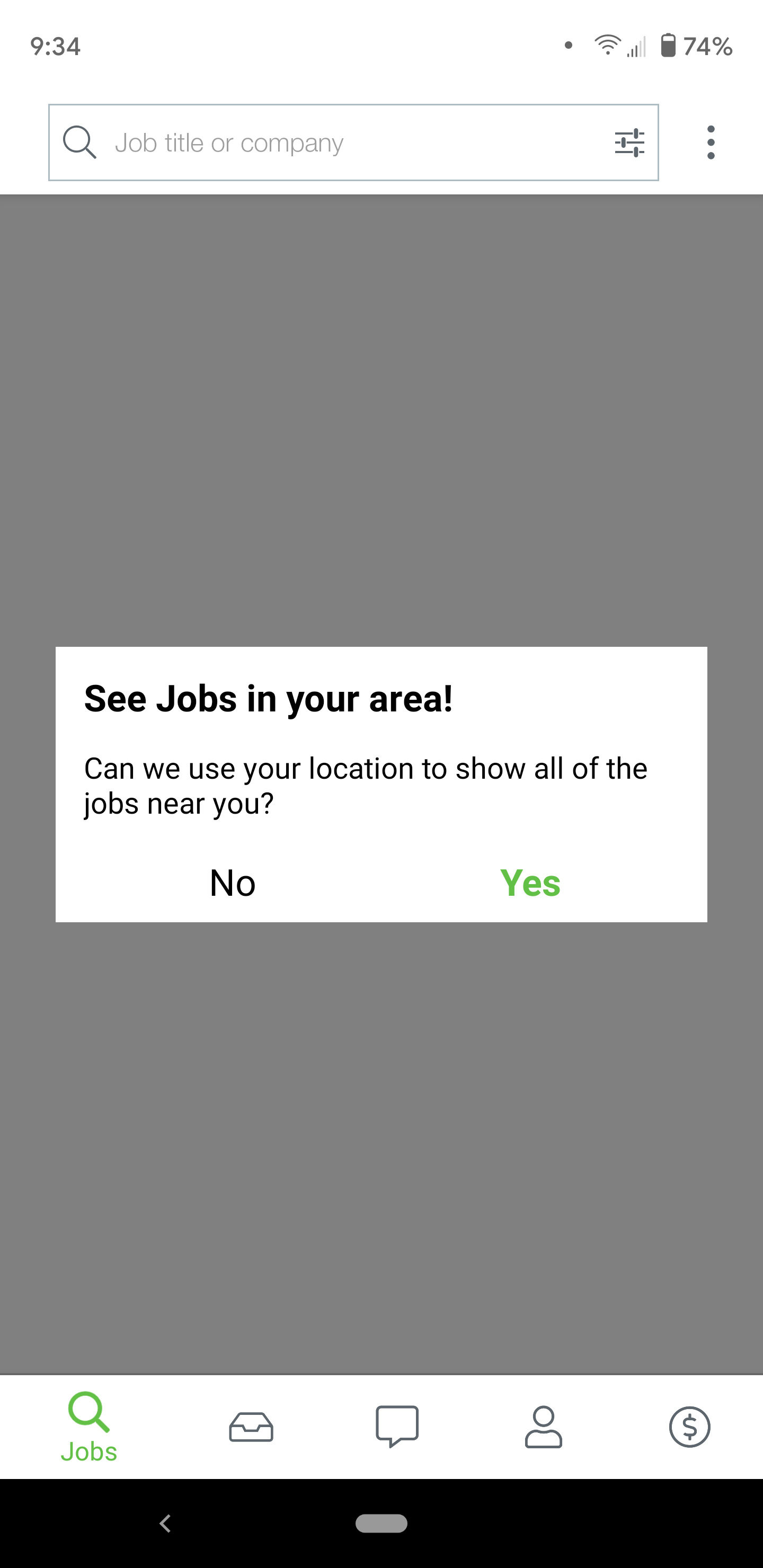 Signing Into Your Account
When you open the Jobble app for the first time, you will receive a prompt to Sign In to your account. You can sign in with your email address and password, or connect your account to Google or Facebook.
iPhone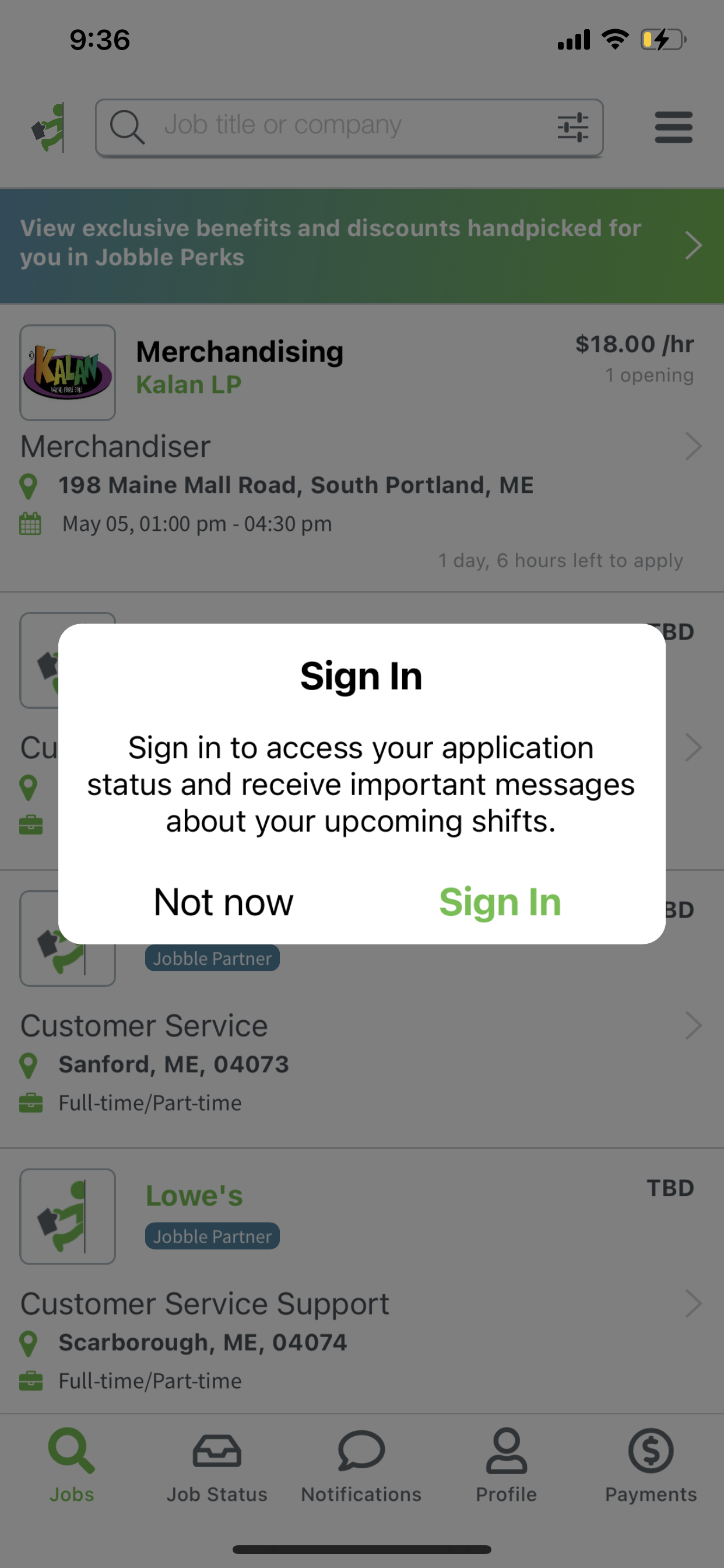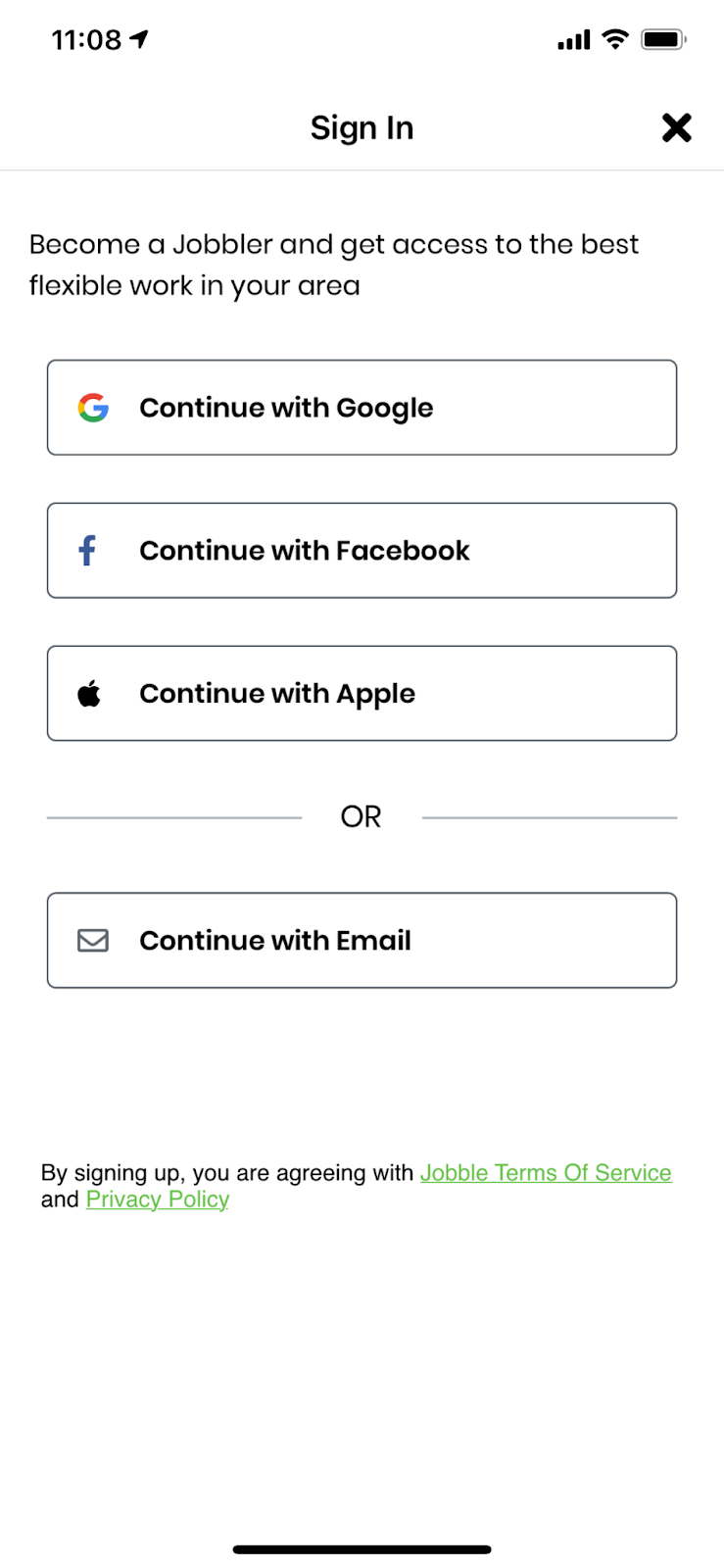 Android Device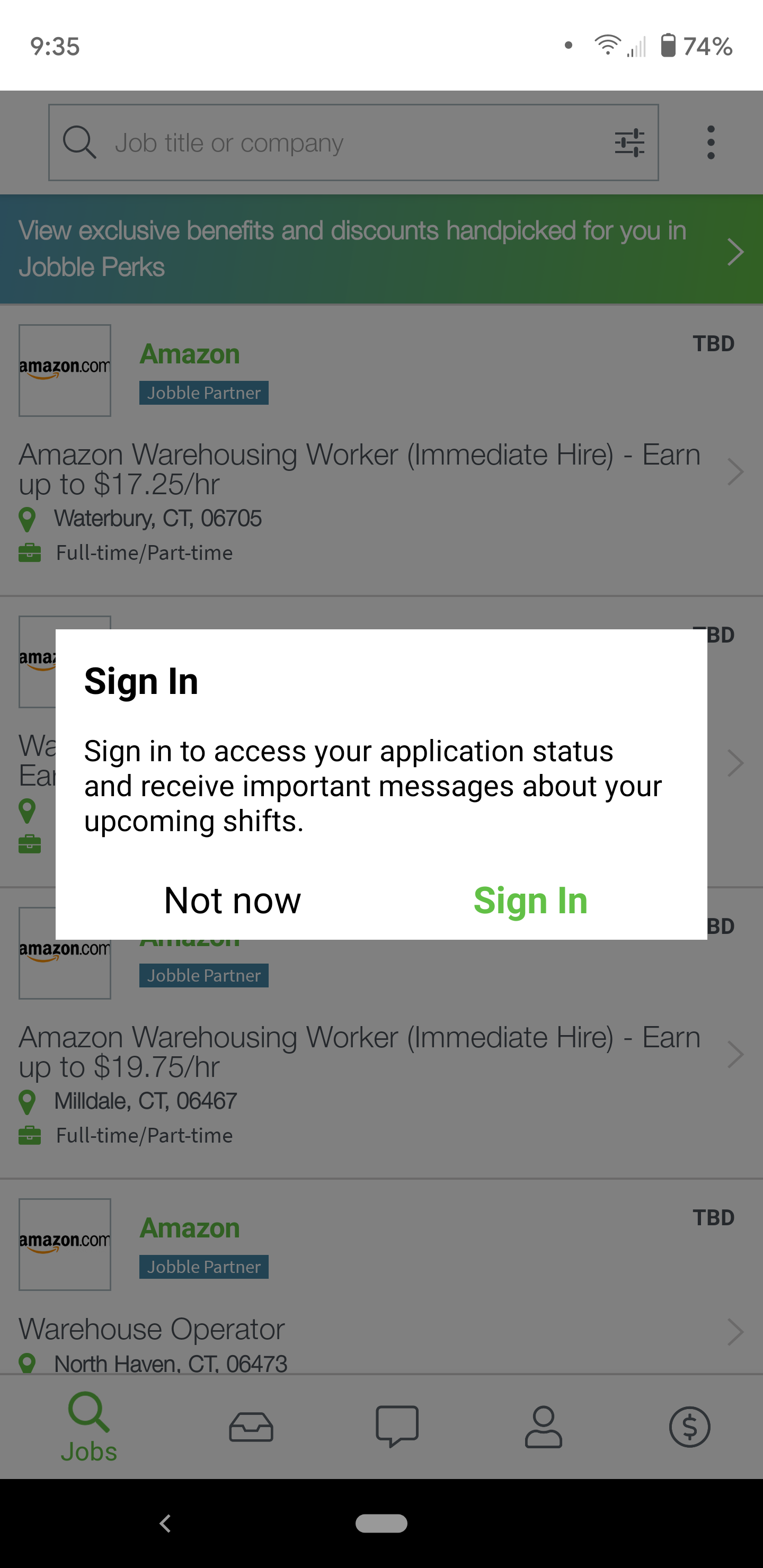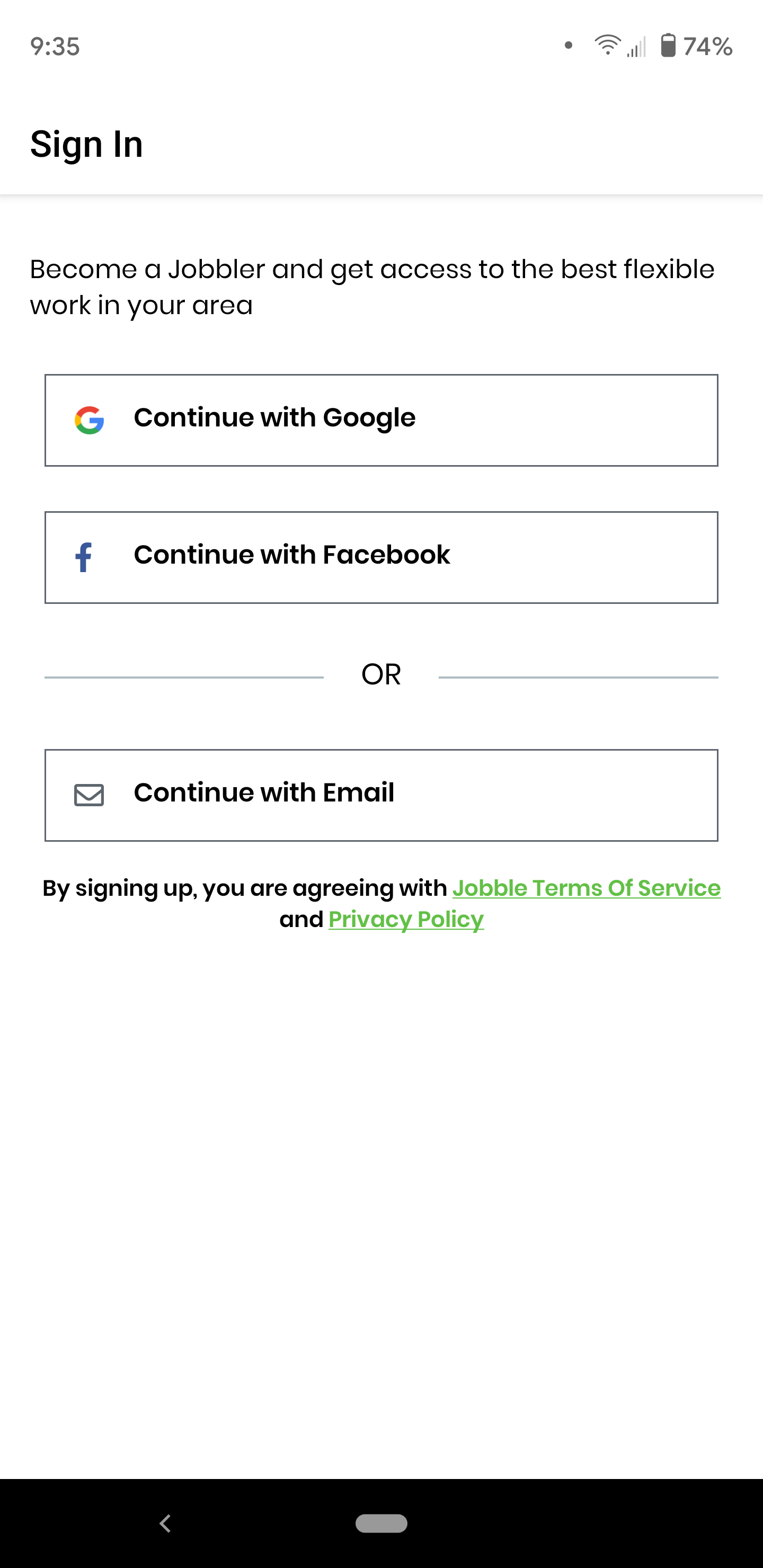 If you click "Not Now", you can also sign any time in by clicking the Profile or Payment tabs in your Jobble app.
iPhone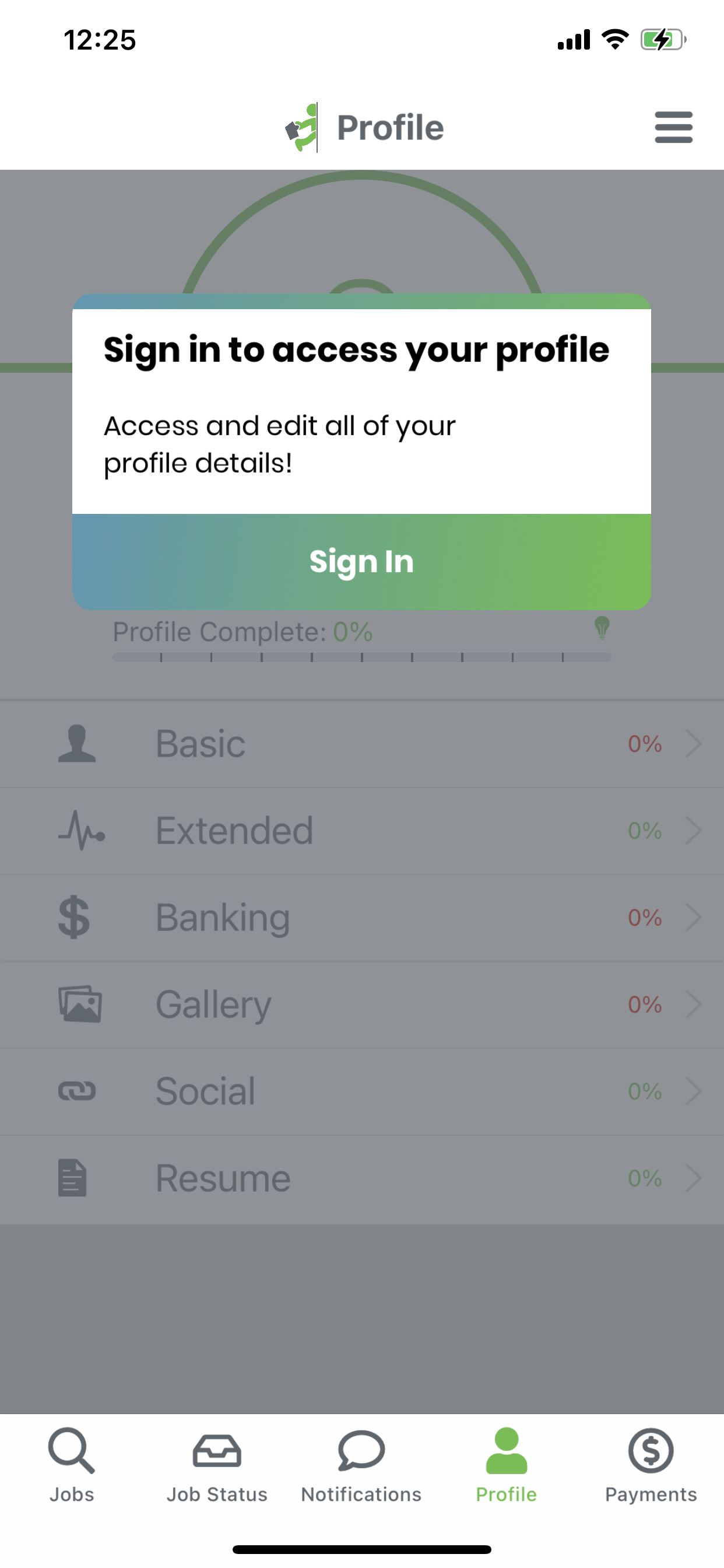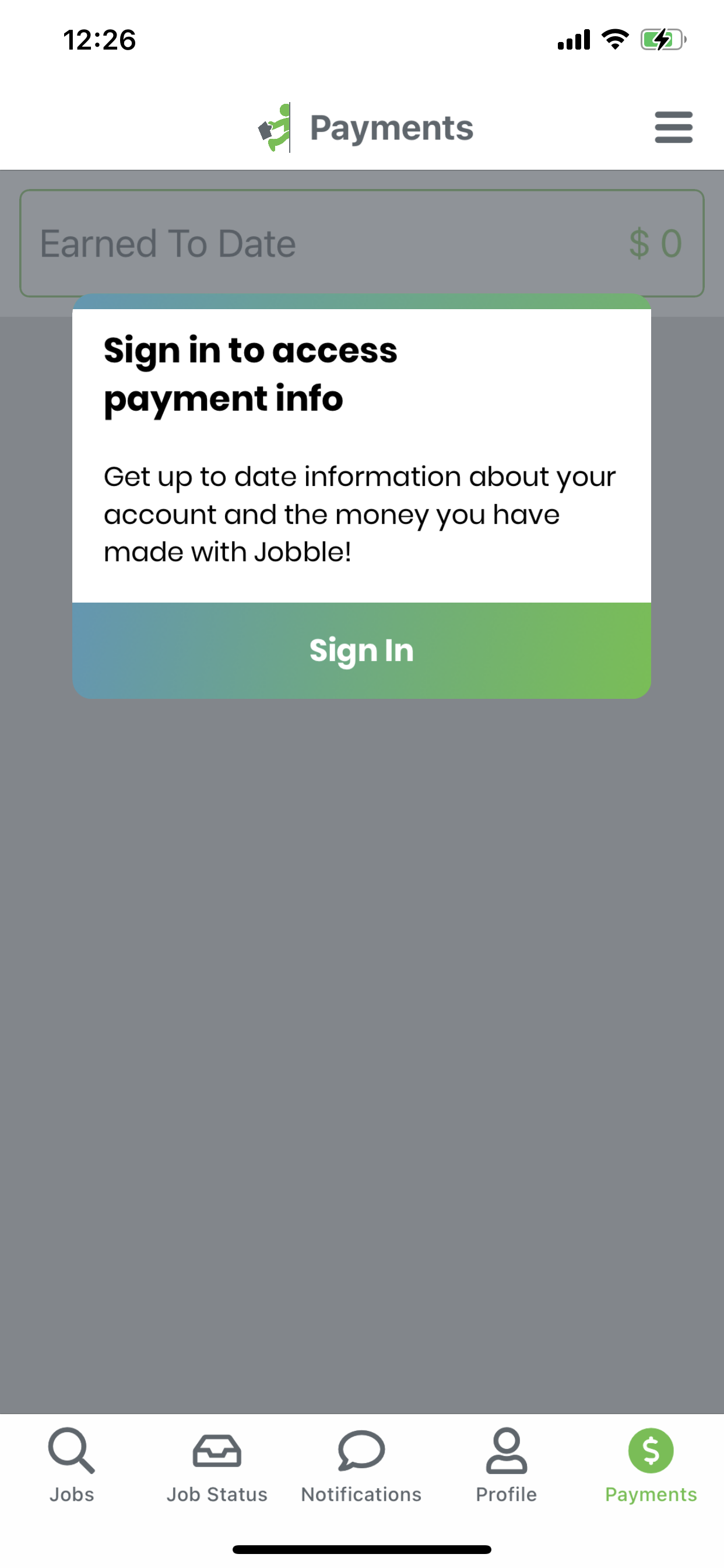 Android Device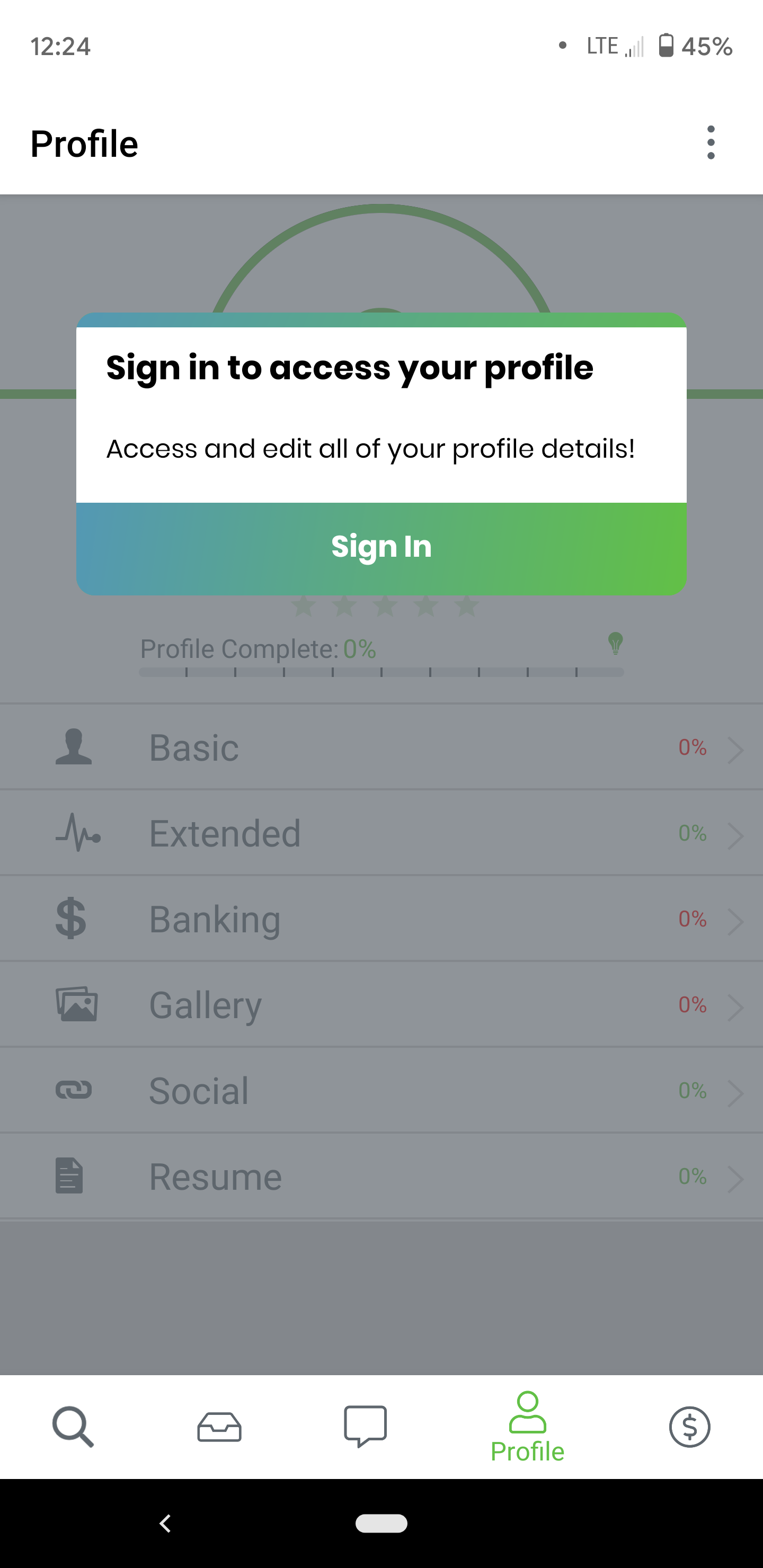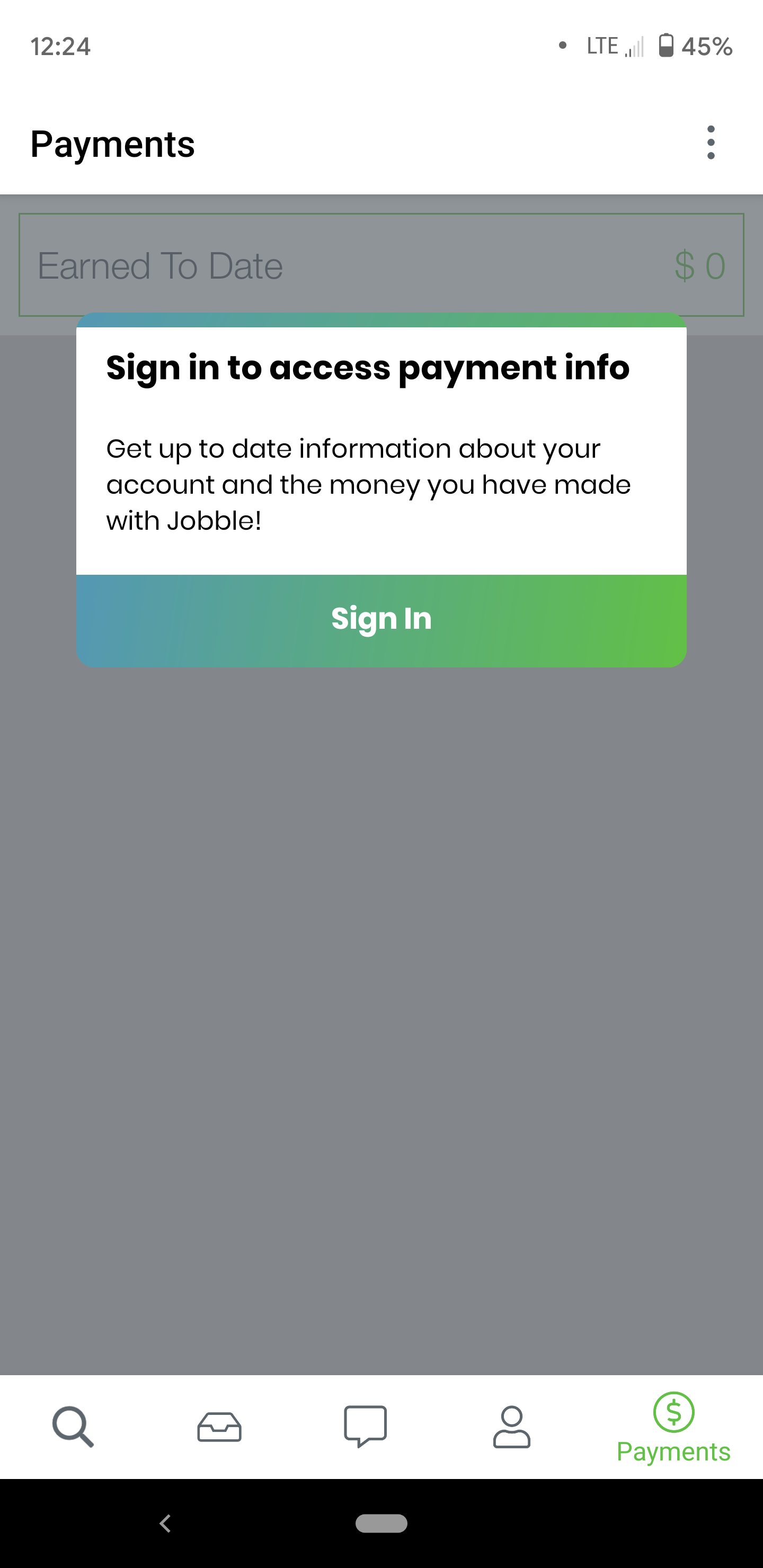 Accepting the Terms of Service
In order to use the Jobble app, you must agree to the Terms of Service. You must accept them in the app. You can also return to the Terms of Service by reading them here. You will receive a notification whenever it is updated.
iPhone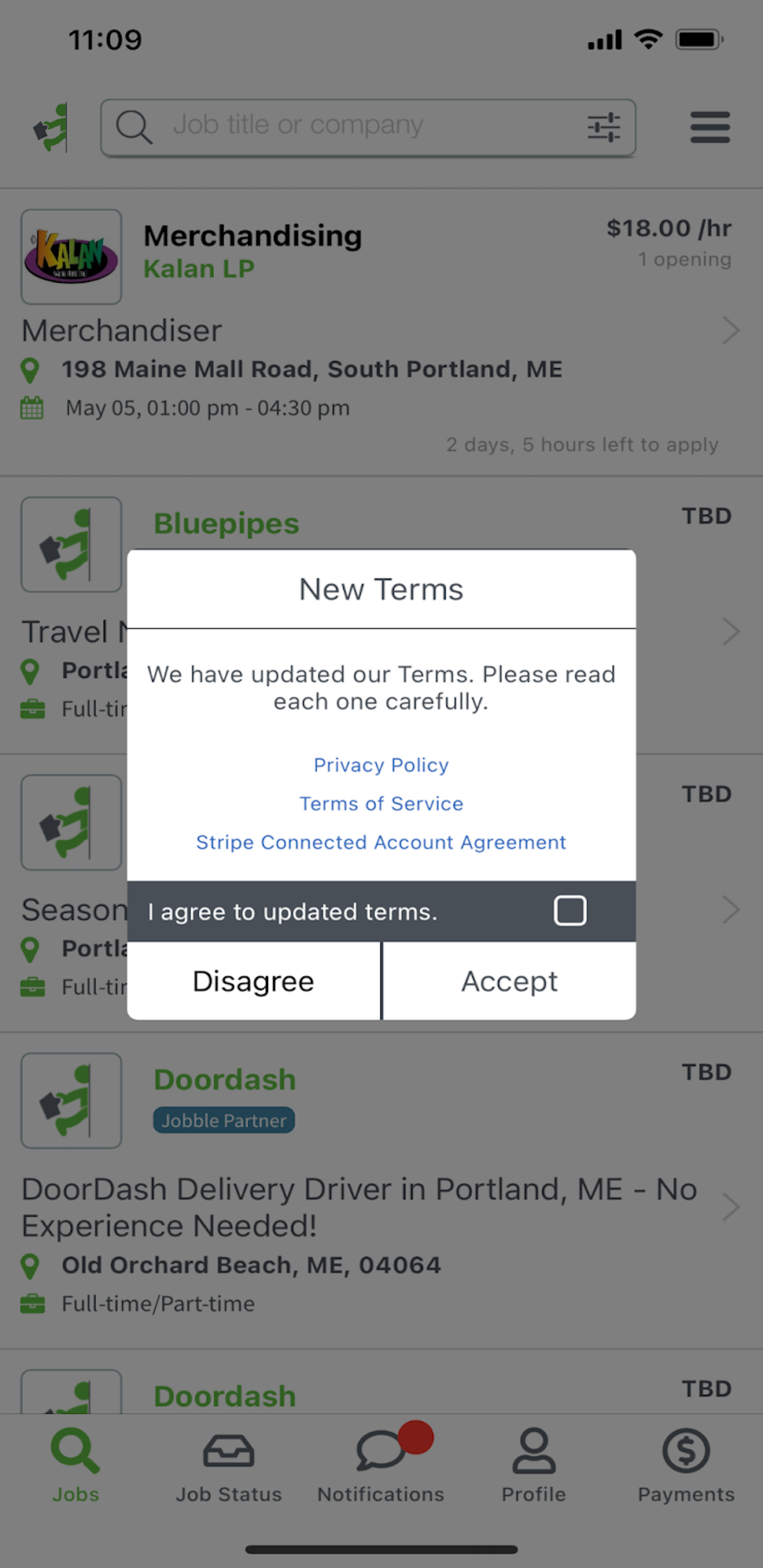 Android Device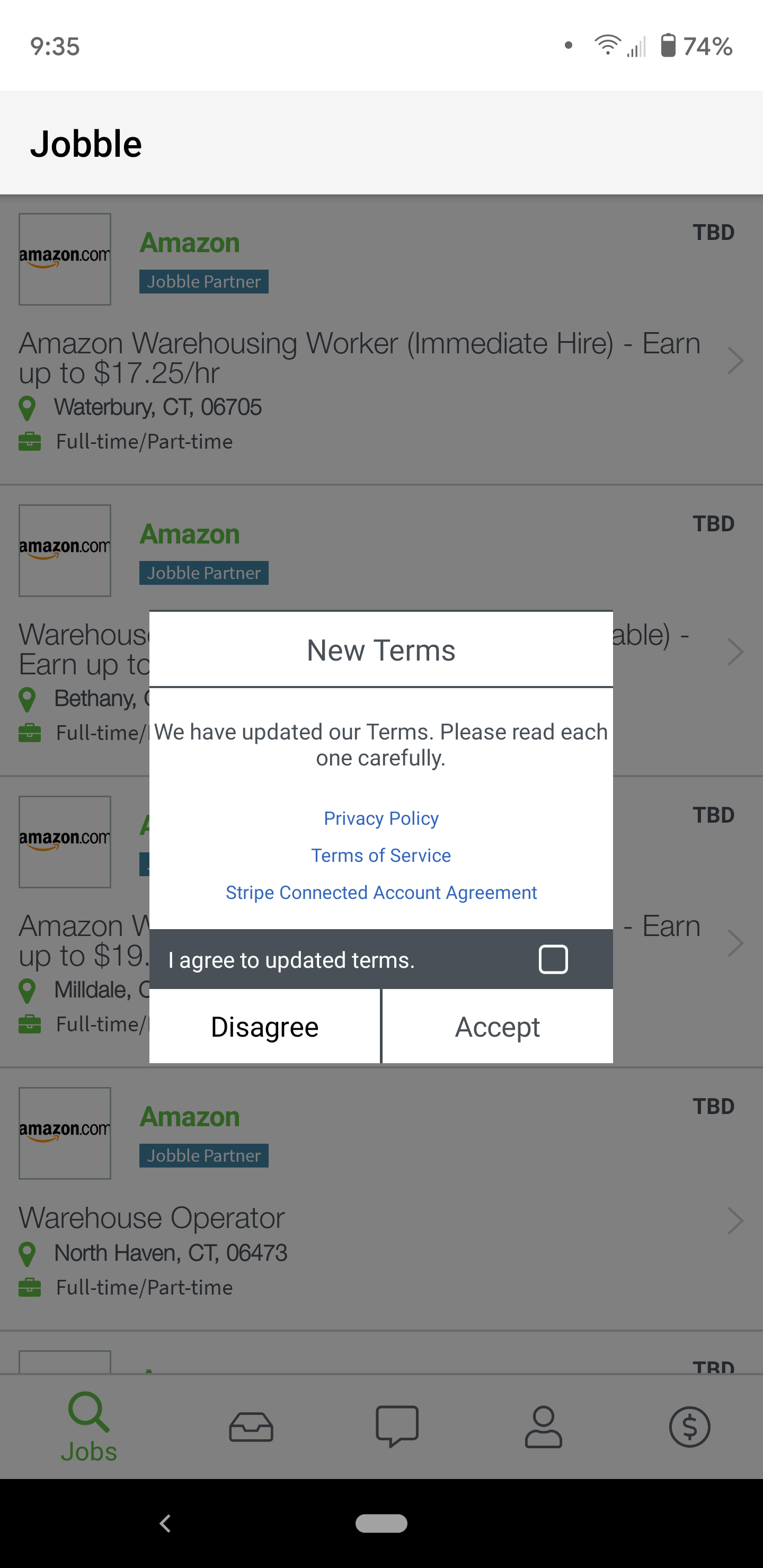 Once you've downloaded the Jobble app, signed into your account, enabled location services, and accepted the Terms of Service, you are all set to apply to jobs!