Everything you need to know about banking built for the independent worker
indi® for Jobblers is an FDIC-insured flexible banking solution supported by a partnership between Jobble, indi and Mastercard, supported by PNC Bank.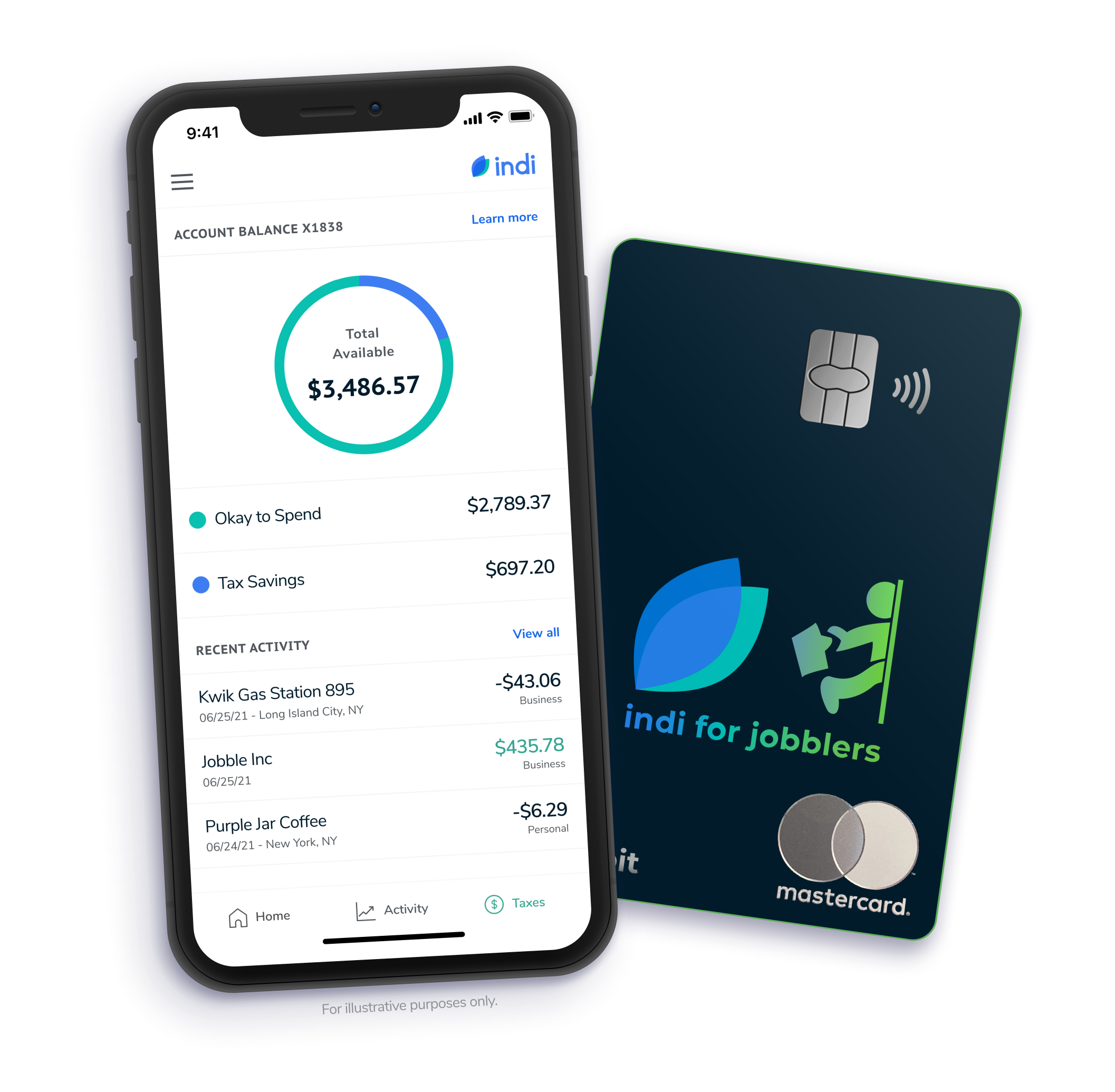 Who is the indi for Jobblers card for?
This card is for independent workers; from the self-employed to gig workers to independent contractors to freelancers to side hustlers. If you're over 18 years old and need a simple, convenient banking solution, this card is for you.
How much does indi for Jobblers cost?
There is no signup fee to get started. Once you have an indi for Jobblers account, there are no monthly service fees, overdraft fees or minimum balance requirements either.
How do I get started?
If you're ready to make your banking simpler, just head over to our indi for Jobblers page to get started. You'll give us your email, fill out an application and be guided through the process by our friends at indi. Any questions regarding your application process can be addressed by indi Support.
How do I connect my indi for Jobblers account to my Jobble profile?
Once you have your indi for Jobblers card, you can get it connected to your Jobble profile for faster pay. You can enter the new card number when you link your debit card to your Jobble profile.
How do I use my indi for Jobblers card?
Our friends at indi have an entire Resource Center dedicated to helping you make the best of the indi for Jobblers card. Visit indi Support.
Disclosures:
Mastercard is a registered trademark of Mastercard International Incorporated.

indi is a registered mark of numo llc, a subsidiary of The PNC Financial Services Group, Inc.

PNC Bank is a registered mark of The PNC Financial Services Group, Inc.