You are responsible for reporting your income to the IRS. When you use the Jobble platform, you pick up gigs as an independent contractor. You do not receive Pay Stubs for the work you complete.
If you need to calculate your yearly earnings, you can compile the bank deposit statements from the bank account you receive your earnings in, or you can use the Jobble App.
How to view your earnings in the Jobble App
Step 1. Open the Jobble app and click the Payments Tab.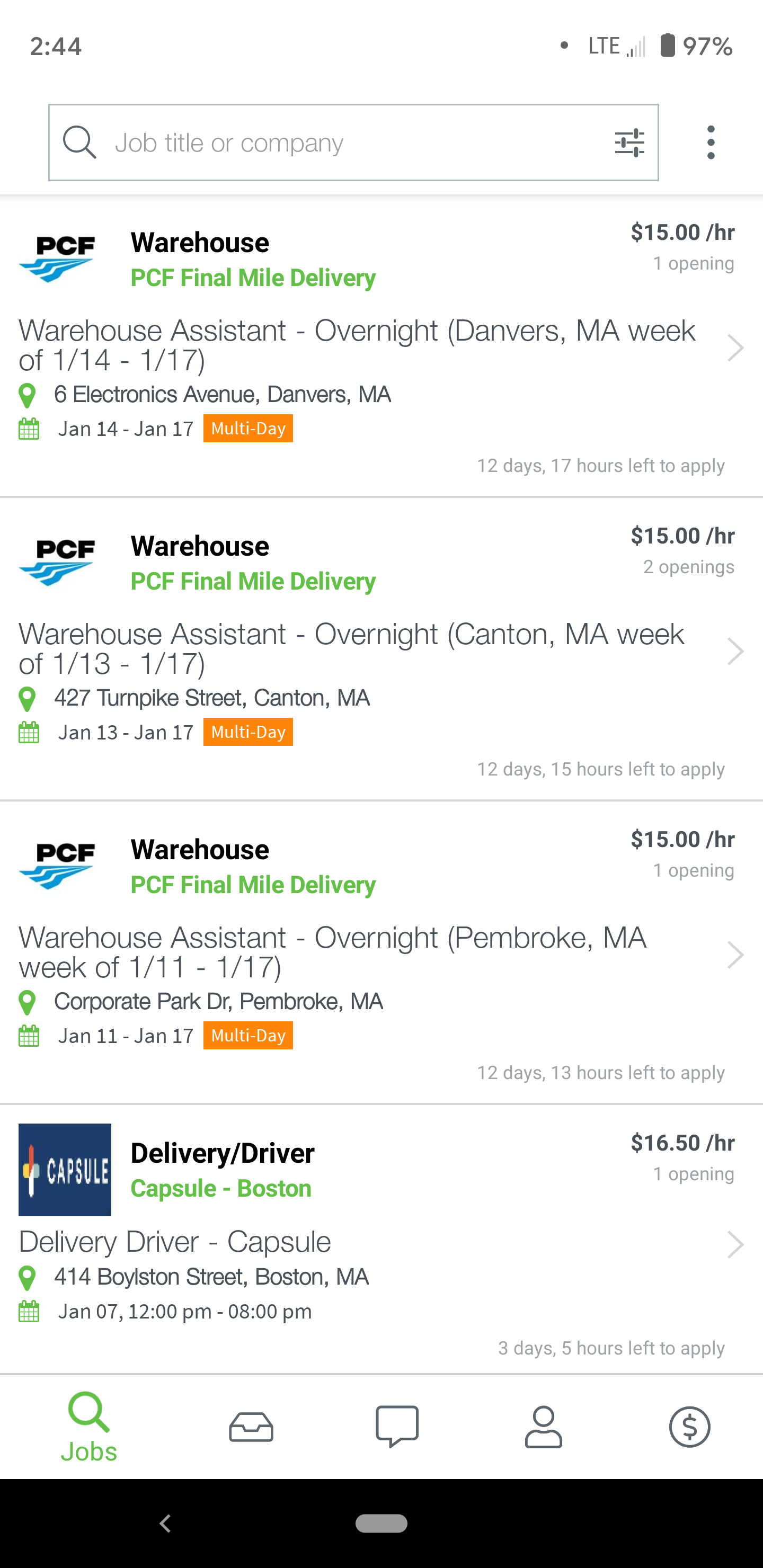 Step 2.
View all of the jobs you were paid for.
In your calculations, make sure you are only adding up money earned for work performed in the calendar year. You do not want to use the "Earned To Date" total if you worked jobs in multiple years.