Live support hours and other helpful resources
24/7 Access to the Jobbler Resource Center
If you have a question about anything from downloading the Jobble app to receiving payment for a job you worked, we have the answer covered in our Jobbler Resource Center.
This collection of articles has important Jobble-related information, with links to related resources containing helpful images and videos. We are constantly updating and adding to this resource center to make sure it holds the key to your Jobble success.
You can search by keyword or view articles by subject to find the help you need.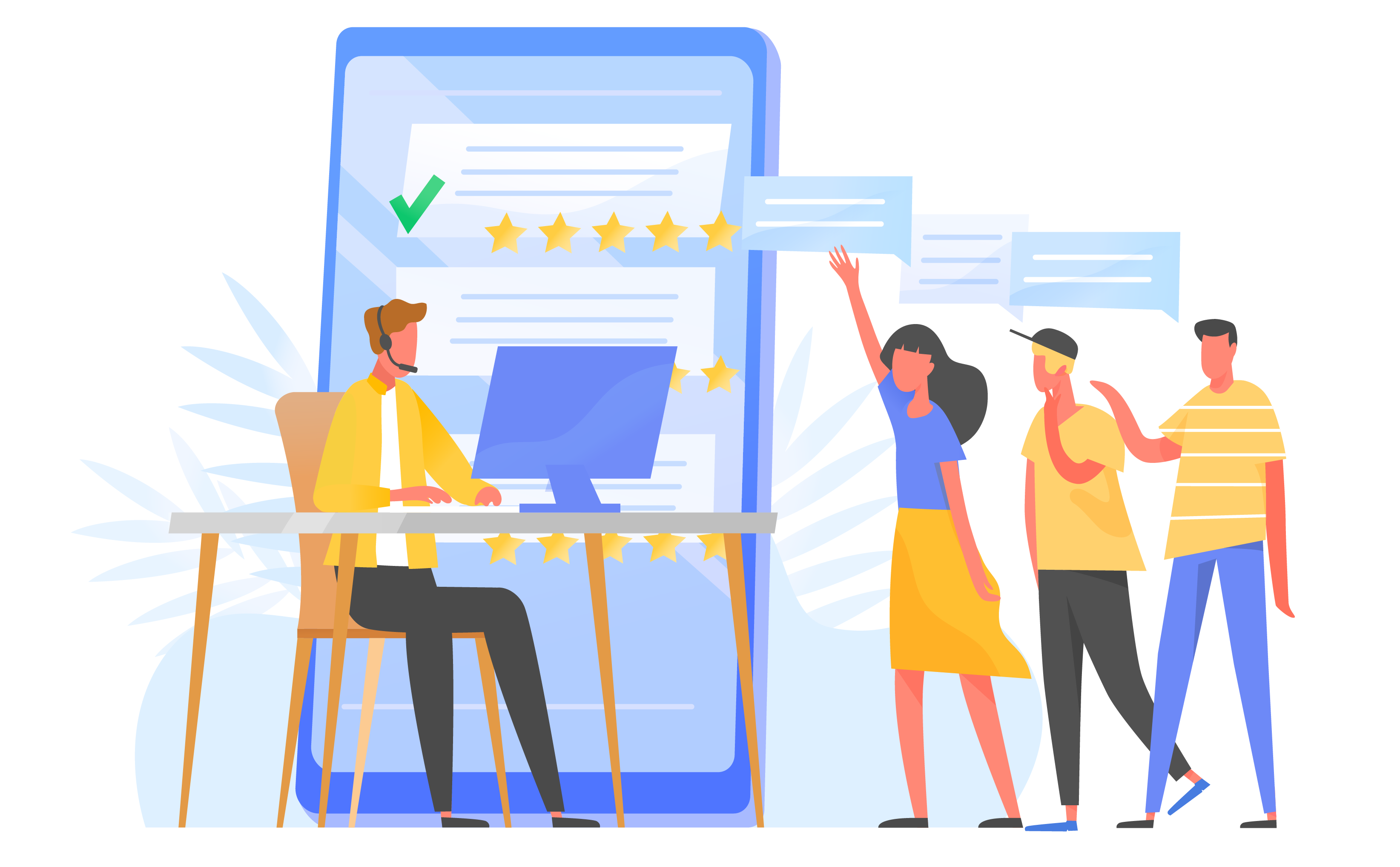 Jobble Support Team
If you can't find your answers in an article and still need assistance, our Jobble Support Team is here to help.
You can contact the Jobble Support Team by hitting the Contact Support button in your Jobble app. This button can be accessed in several places:
Main menu, on the upper right corner
Hired job details
Completed job details
Payment details
When you submit a support request through the Jobble app, all responses will be sent to the email address you have on your Jobbler profile.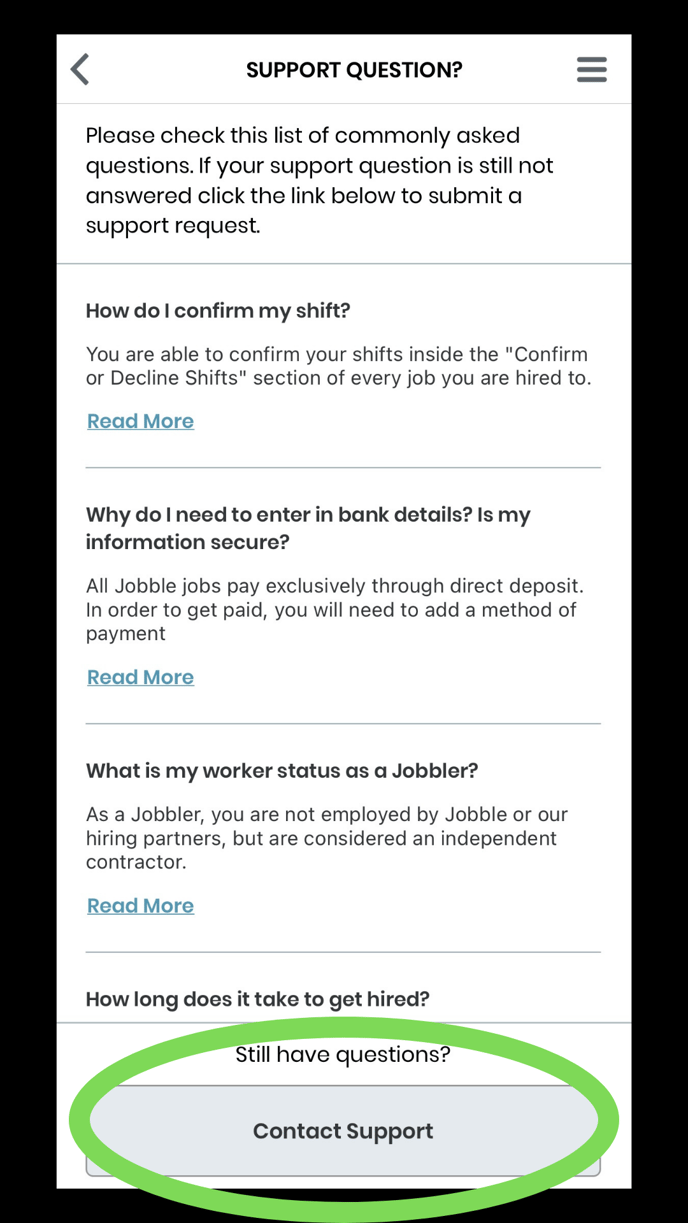 The Jobble Support Team is on duty:
Monday through Friday between the hours of 8:30 AM and 5:30 PM EST
You can also reach the Jobble Support Team by sending an email to community@jobble.com. Make sure to include:
Your full name

Your Jobble email address

The question you have

If applicable, the company name, job name, and shift date/times you are asking about
Once you send your message, a Jobble Support Team member will contact you directly as soon as possible.
(Please note: Sending multiple messages about the same issue may make it harder for a team member to assist you. Please send all of the relevant information you can in one message.)
Here is more information how how to do the following: